Neuvěřitelný, již 1000. opening oznámila před pár dny skupina Hyatt Hotels Corporation – přední světová společnost zahrnující portfolio skládající se z 20 prémiových značek   ve své oficiální zprávě níže, o kterou se s vámi chceme podělit. Česká republika se k více než 60 zemím napříč šesti kontinenty, ve kterých tento legendární chain působí, připojí už za nedlouho. Projekt luxusního lifestylového hotelu Andaz Prague je již v procesu a své první hosty by měl přivítat v roce 2022 v citlivě zrekonstruované historické budově Cukrovarnického paláce. 
CHICAGO (March 15, 2021) – Hyatt Hotels Corporation (NYSE: H) today announced the official opening of Hyatt's 1,000th hotel worldwide, Alila Napa Valley in St. Helena, Calif. Founder Jay Pritzker purchased the first Hyatt hotel in 1957 with a new vision for hospitality, built around people. Since then, Hyatt's purpose to care for people so they can be their best has driven groundbreaking hotel designs, the award-winning World of Hyatt guest loyalty program and strategic brand acquisitions. Today, this milestone reinforces Hyatt's continued commitment to intentional growth in places that matter most to guests, members, customers, and owners.
Marking the expansion of Hyatt's luxury lifestyle Alila brand portfolio with the brand's second property in the Americas, Alila Napa Valley offers guests crafted luxury, innovative design, and bespoke experiences in one of the world's most famous wine regions. The 68-room adults-only restorative retreat is surrounded by the pristine Home Vineyards of the Beringer Estate and features an outdoor pool overlooking adjacent vineyards and distant mountains, a seasonally driven restaurant and bar with a local, sustainable menu and Spa Alila and Fitness Center with transformative, customized treatments.
"Hyatt's thoughtful journey to 1,000 hotels has been grounded in listening, growing, and innovating along the way to meet guest, member, customer and owner needs," said Jim Chu, Hyatt's executive vice president of global franchising and development. "Today, we remain focused on expanding our global footprint and building our business based on where we can best extend care and make a positive impact on our guests and the communities in which we operate. With a strong pipeline of new openings and developments, Hyatt continues to offer differentiated experiences that will cater to the growing demand for leisure destinations our guests are seeking as they get back to travel."
Planned 2021 Hyatt Property Opening Highlights
In 2021, Hyatt plans to welcome several properties to its portfolio in key global markets. Highlights across brands include:
Alila
The Alila brand features luxury hotels in unique locations, distinguished by innovative eco-design and a strong commitment to sustainable tourism. Alila means "surprise" in Sanskrit, which suitably describes the refreshing character of Alila hotels and the impression guests feel when they stay as a guest.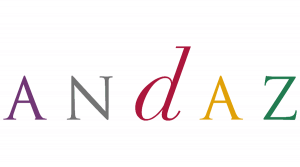 Global in scale while local in perspective, the Andaz brand of luxury lifestyle hotels weave the sights, sounds, and tastes of each property's surroundings for a distinctively local experience. Every Andaz hotel is a unique expression of the culture that surrounds it and enables guests to go beyond the familiar and satiate their curiosity. andaz.com
Destination by Hyatt
Destination by Hyatt is a diverse collection of independent hotels, resorts and spacious residences that are individual at heart yet connected by a commitment to embody the true spirit of each location. Ranging from upper-upscale to luxury, each property is purposefully crafted to be a place of discovery through immersive experiences, authentic design, and genuine service.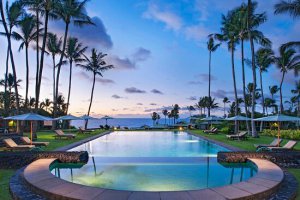 Grand Hyatt
Grand Hyatt hotels celebrate the iconic in small details and magnificent moments. Drawing inspiration from each destination, Grand Hyatt hotels provide superior service and signature experiences within a backdrop of dramatic architecture, world-class restaurants, luxury spas, and spectacular meeting and event spaces.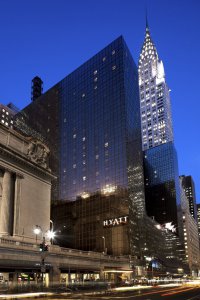 Hyatt Centric
Hyatt Centric is a brand of lifestyle hotels located in prime destinations around the world that inspire discovery for savvy, millennial-minded travelers with an adventurous spirit. Each Hyatt Centric hotel is in the heart of the action with passionately engaged team members always on-hand to serve up insider knowledge and provide local expertise.
Hyatt House / Hyatt Place
Hyatt House hotels are designed to welcome guests as extended stay residents. Apartment-style suites with fully equipped kitchens and separate living areas remind guests of the conveniences of home. Hyatt Place hotels offer a modern, comfortable, and seamless experience, combining style and innovation to create a casual hotel environment for today's multi-tasking traveler. From the lobby to the guest rooms to in-hotel dining, every touchpoint is designed with the high value business traveler in mind.
Hyatt Regency
Hyatt Regency hotels are intuitively designed to make travel free from stress and filled with success. Conveniently located in urban and resort locations in more than 30 countries, Hyatt Regency hotels offer seamless experiences for any occasion, from energizing vacations to personalized, high-touch meetings.
JdV by Hyatt
A community for the spirited, light-hearted, and young-at-heart, the JdV by Hyatt brand offers a collection of vibrant, independent hotels that are true reflections of the urban neighborhoods they call home. Each hotel provides an experience that is inclusive in spirit and space, welcoming all vibes, tribes and unique souls—effortlessly bringing people together with joy-driven service.
Park Hyatt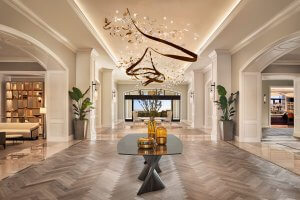 Park Hyatt hotels provide discerning, global travelers with a refined home-away-from-home. Guests of Park Hyatt hotels receive quietly confident and personalized service in an enriching environment. Located in several of the world's premier destinations, each Park Hyatt hotel is custom designed to combine sophistication with understated luxury.
Thompson Hotels
Founded in 2001, Thompson Hotels is a collection of award-winning luxury hotels with timelessly original properties in urban and resort destinations. Each hotel delivers a new take on modern luxury and tailored stays for guests with connections to world-class culinary offerings, arts and entertainment, and groundbreaking design.
The Unbound Collection by Hyatt
More than a compilation of independent, one-of-a-kind hotels, The Unbound Collection by Hyatt brand offers a thoughtful curation of stories worth collecting. Whether it's a modern marvel, a historic gem or a revitalizing retreat, each property provides thought-provoking environments and experiences that inspire for guests seeking elevated yet unscripted service when they travel.
Přes veškeré komplikace, které už rok trápí celý hospitality svět a ochromený globální cestovní ruch, významní hráči pokračují v plánovaných projektech.
A to je dobré znamení….We will travel again!:)
Senior Recruitment Consultant 
Agentura Dream Job s.r.o.
zdroj: https://www.hyatt.com/